Lab InVivo and Project[s]-ENSA-Marseille teams presented their study cases (Périgueux / Aix-en-Provence) in Lille, during the APERAU Conference 2018.
The abstract of their communication is here: aperau_serre_vigneron
A fruitfull debate emerged with the audience, about densification, scales of action, roles of urban planners. Next step: AESOP International Conference in Sweden!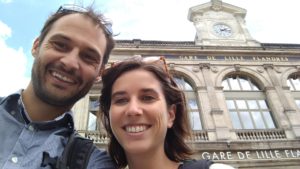 Rémy Vigneron (Lab Invivo) and Marion Serre (Project[s]-ENSA-Marseille)