Urban walk, collective Mapping, information stand (july 2018)
Organized by Project[s] researchers team (Marion Serre, Ion Maleas, Arnaud Sibilat, Zineb Ait Bouali and Safa Ben Khedher) with the inhabitants of Pont de l'Arc.
Goal: shared SWOT analyse / inform about the actions of the research program
Result: mapping Strengths, Weaknesses, Opportunities, Threats / developping a mail-list
Tools: To co-organize with the inhabitants their annual neighbour day-party. Urban walk and collective map of the resources to preverve and of the potentials to transform
Object: public space of the district
Teams and roles: Neighborhood Interest Committee (logistics BBQ/food) + Project[s]-ENSA-M research team (workshop tools)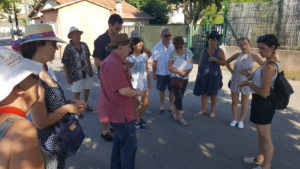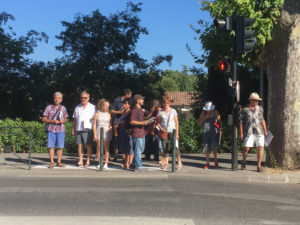 Urban walk !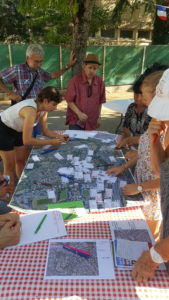 Collective mapping !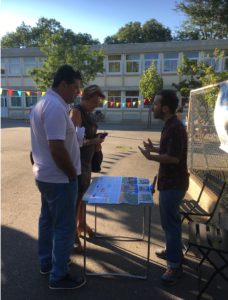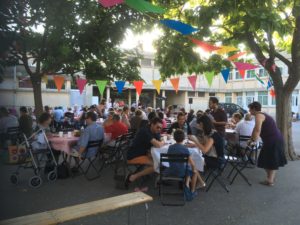 Information stand during the party !