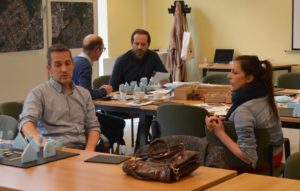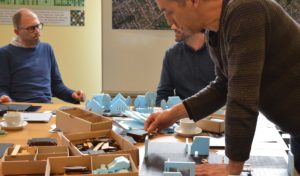 In March 2019, civil servants and experts in urban development from the municipality of Vosselaar participated in a co-design workshop on the occasion of which they engaged with the dwelling patterns emerged during the interviews and workshop session with inhabitants and collected in an "Open Catalogue of Dwelling Patterns" of the Witte Wijk.
During a half-day workshop participants discussed which patterns could support the development of more sustainable futures on the level of the town.
The workshop unveiled a number of ways in which people's ambitions and dreams converge, or on the contrary diverge, with the municipality visions on suburban development opening potential productive negotiation spaces for further discussing alternatives for the future of the residential subdivision.